USE FIREFLY™ PHOTOLUMINESCENT HPPL AND LLEPM TO ENHANCE SAFETY AND VISIBILITY FOR SAFE EVACUATION IN PUBLIC PLACES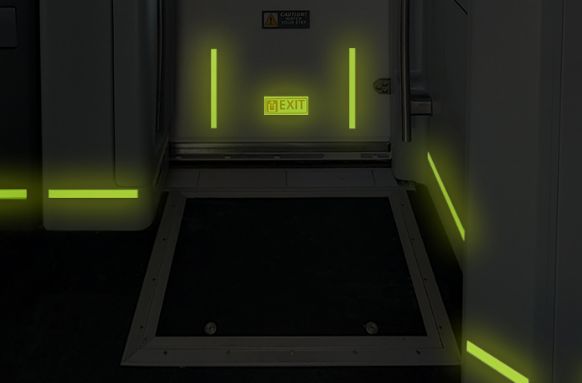 LLEPM and HPPL are mandatory on all passenger rolling stock related by the Federal Railroad Administration (FRA) and has become mandatory on all equipment operating under the self-regulating guidelines of the American Public Transportation Association (APTA).
 Transit users will appreciate the use of FIREFLY™ photoluminescent products.
STATIONS, PLATFORMS & TUNNELS
Safe evacuation of subway stations, train stations and platforms is vital in rail transit systems. 
Emergency preparedness is a critical task related to passenger safety.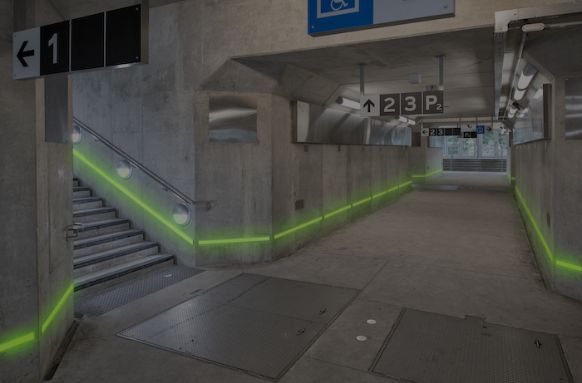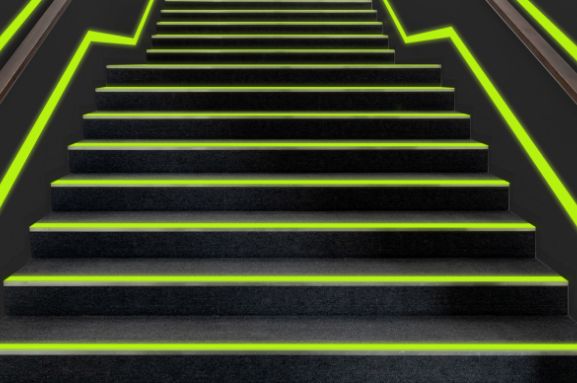 Implement FIREFLY™ Photoluminescent LLEPM (low-level exit path markings) and HPPL (high-performance photoluminescent) in your commercial building!
Long-lasting illumination and a rapid recharge offers a solution with minimum after costs.
SAFETY,


WHERE YOU NEED IT MOST.